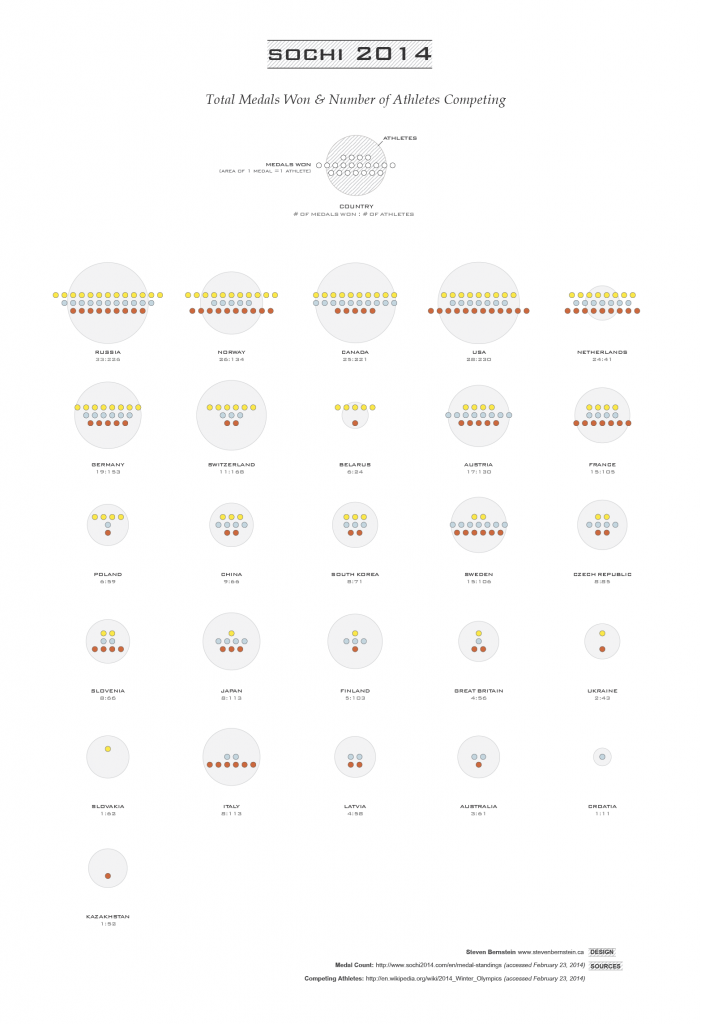 ---

Excel, Adobe Illustrator

Do more athletes mean more medals?
This project shows the Olympic medals won by each country in the 2014 Winter Games and how they measure up to the total number of athletes that competed. The goal was to show a different story than just who came out on top by presenting it in a fun (but very accurate) way.
You don't need the most athletes to win medals, you just need the best ones.