Flying the Coop: The Economic Costs and Returns on Education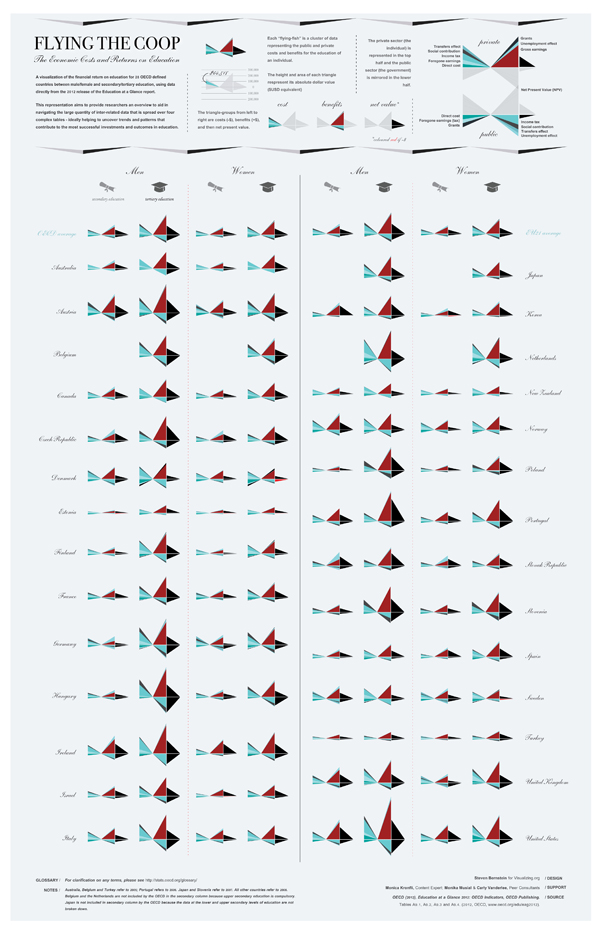 This is a visualization I worked on on the side for a www.visualizing.com competition. The requirements were to visualize data from the OECD 2012 report on education to highlight the costs and returns.
I designed with an audience of researchers in mind who would be familiar with the content and could use this amalgamation of their data as an overview to help navigate the data and stimulate new discoveries of trends and patterns. Due to time constraints, I was resolved to go print instead of creating something interactive, which could have added clarity while navigating so much information. Fortunately though, by going in print, I discovered a way to filter the data through placement and folding which I was pretty excited about – which you can see in the series of pics below.